A B C D E F G H I J K L M N O P Q R S T U V W X Y Z All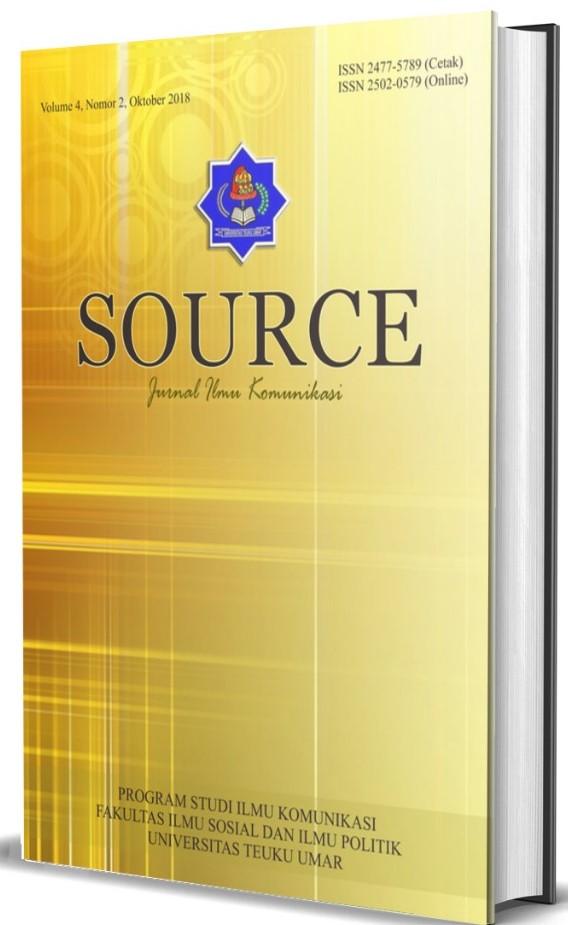 SOURCE : Jurnal Ilmu Komunikasi
SOURCE is a peer-reviewed journal published by Department of Commucation Science Faculty of Social and Political Science Universitas Teuku Umar, started in 2015. 
SOURCE is an open access, and peer-reviewed journal. Our main goal is to disseminate current and original articles from researchers and practitioners on various contemporary social and political issues: media and journalism, new media and communication technologies, cultural communications, public relations, marketing communication, strategic communication. 
SOURCE is published twice a year. 
SOURCE publishes the journal biannually in April and October. Submissions are open year-round. Before submitting, please ensure that the manuscript is in accordance with 
SOURCE focus and scope, written in Indonesia and English, and follows our author guidelines & manuscript template. SOURCE provides free access for online version to support knowledge exchange globally.
View Journal | Current Issue | Register
1 - 1 of 1 Items