Jurnal Online Universitas Teuku Umar (UTU) merupakan media publikasi resmi berbasis open journal system (OJS) yang diterbitkan oleh UTU sejak tahun 2018. OJS ini merupakan salah satu upaya untuk memenuhi visi dan misi UTU menjadi sumber inspirasi dan referensi serta mempermudah peneliti dalam rangka diseminasi hasil riset dan kajian-kajian ilmiah lainnya.
A B C D E F G H I J K L M N O P Q R S T U V W X Y Z All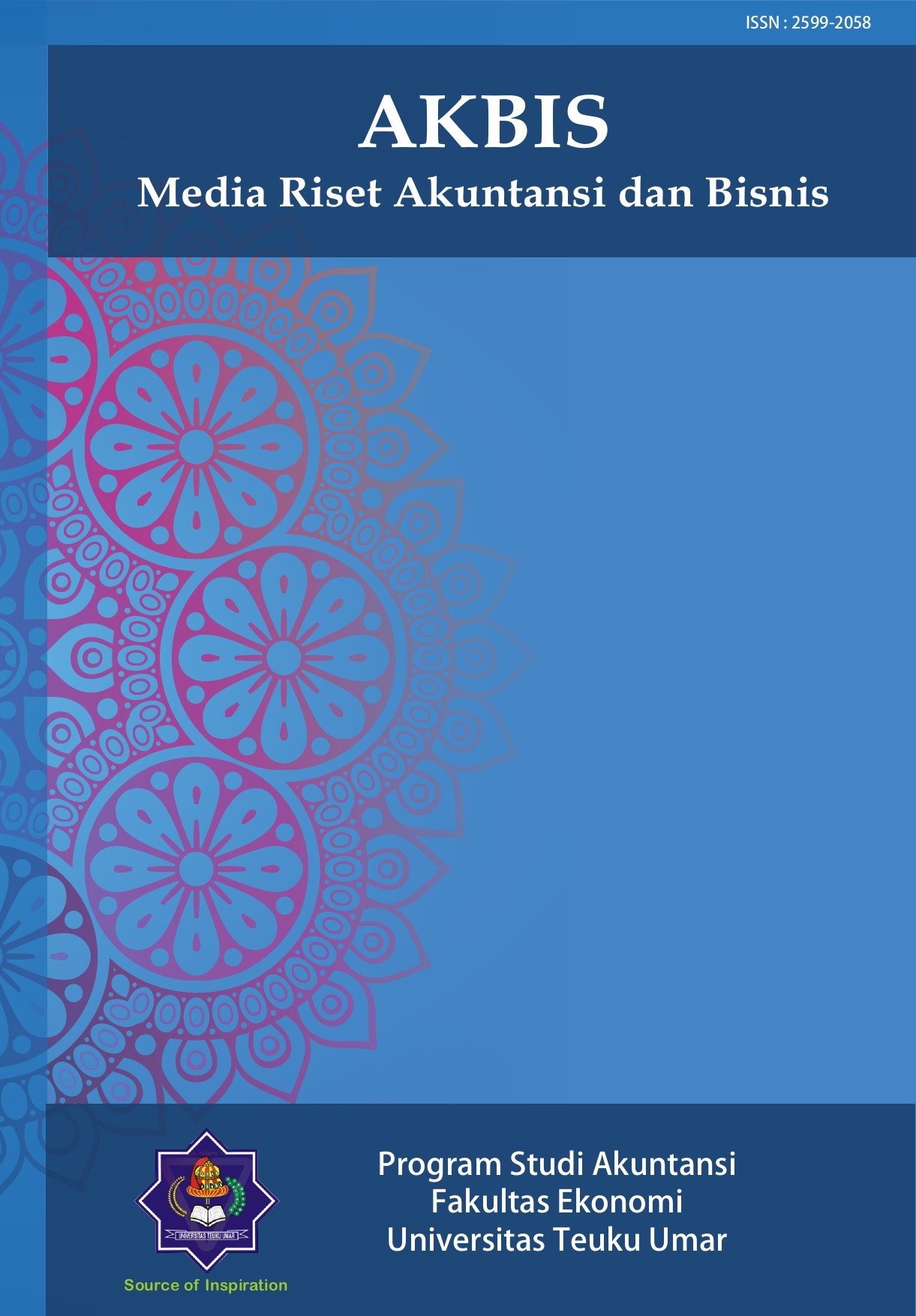 AKBIS (Media Riset Akuntansi dan Bisnis)
AKBIS Journal (Media Accounting and Business Research) is an online electronic journal published by the accounting department of the Accounting Department, Faculty of Economics, University of Teuku Umar. The purpose of publishing this journal is one of the means to accommodate the need to increase the quantity and quality of scientific work in the context of scientific development, as well as contribute and advance scientific knowledge in Accounting Studies, as well as a vehicle for communication between scholars, practitioners, students and observers of accounting problems and practices . The AKBIS journal is published twice a year, precisely in April and October. For readers, writers, and journal accessers who want to submit the manuscript to this journal, please register as an author then login to submit the manuscript. Writing information and submitting the manuscript can be accessed at the author guidelines and follow the instructions on the journal site.
View Journal | Current Issue | Register
1 - 1 of 1 Items