Jurnal Laot Ilmu Kelautan (Laot Journal of Marine Science) is a peer-reviewed academic journal published by Department of Marine Science Faculty of Fisheries and Marine Science Teuku Umar University, Aceh, Indonesia that started in 2019. This scientific Journal in the field of tropical marine science and technology and published regularly twice a year in April and October.  The scientific article, published in this journal covers a wide range of research topics in the field of marine biology, marine ecology, oceanography, marine acoustic, marine remote sensing,marine geographical information system (GIS), marine macrobiology, marine pollution, mariculture, marine bioprospecting, marine fisheries, other studies relevant to current topics. 
Authors must register to this journal before submitting their work and they must follow the Author Guidelines of the journal. To submissions that do not adhere to the guidelines provided, they will be returned for corrections. Please submit your article through the online submission of this journal. For further inquiries, you may address them to the Chief Editor at jurnallaot@utu.ac.id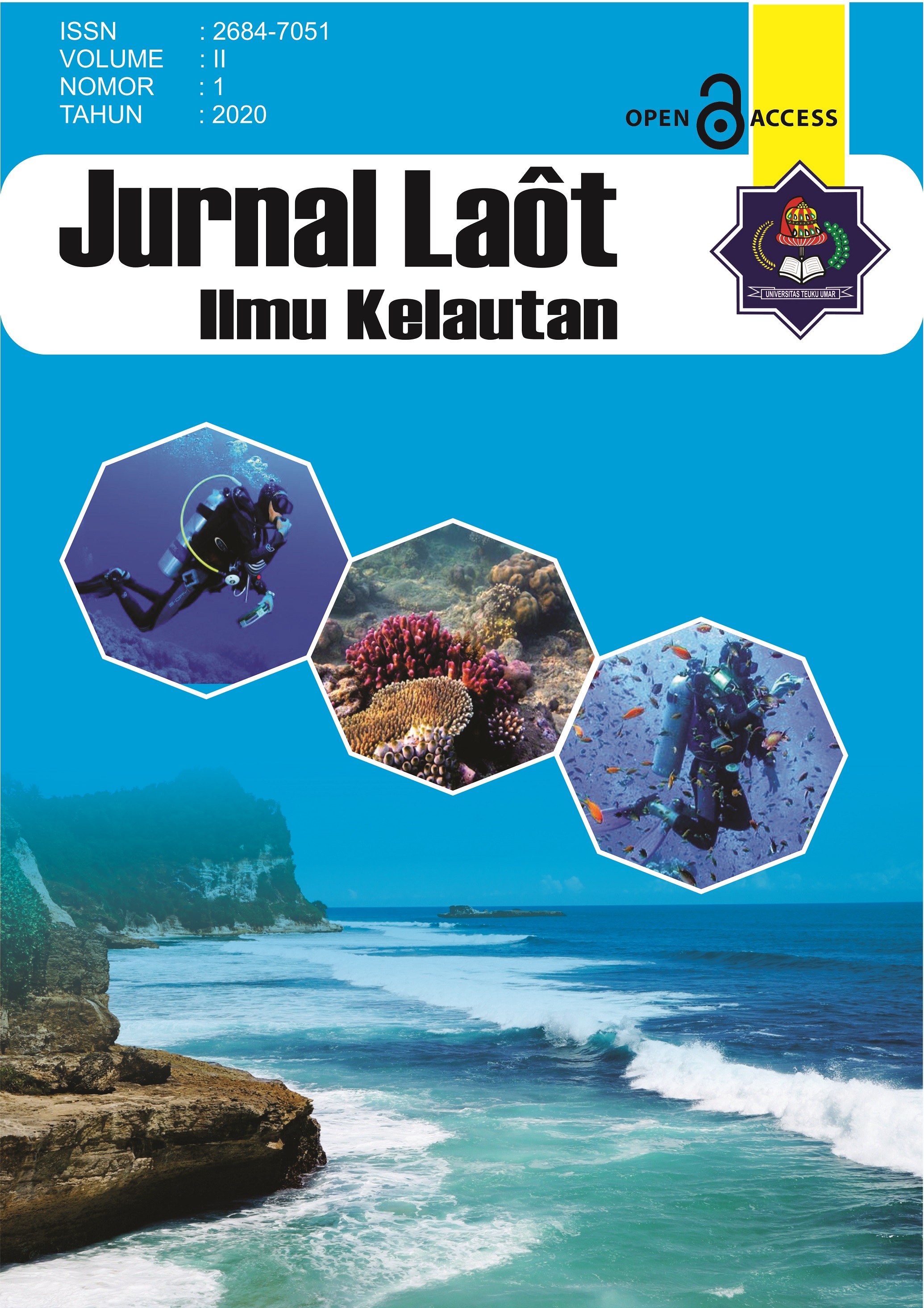 Announcements
No announcements have been published.