Jurnal Laot Ilmu Kelautan (Laot Journal of Marine Science) is a peer-reviewed academic journal published by Department of Marine Science Faculty of Fisheries and Marine Science Teuku Umar University, Aceh, Indonesia that started in 2019. This scientific Journal in the field of tropical marine science and technology and published regularly twice a year in April and October.  The scientific article, published in this journal covers a wide range of research topics in the field of marine biology, marine ecology, oceanography, marine acoustic, marine remote sensing,marine geographical information system (GIS), marine macrobiology, marine pollution, mariculture, marine bioprospecting, marine fisheries, other studies relevant to current topics.
This Journal with E-ISSN: 2684-7051, has been registered in the Crossref system with Digital Object Identifier (DOI) prefix 10.35308/jlik. JLIK has been also indexed in Science and Technology Index (SINTA), Google Scholar, Dimensions, dan Portal Garuda. 
Jurnal Laot Ilmu Kelautan (JLIK) has been accredited nationally with Fifth grade (Sinta 5) based on the Decree of the Minister of National Research and Technology of Indonesia Number 0385/E5.3/KI.02.00/2022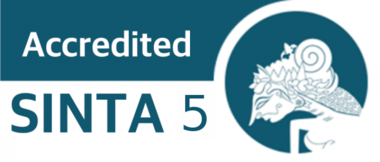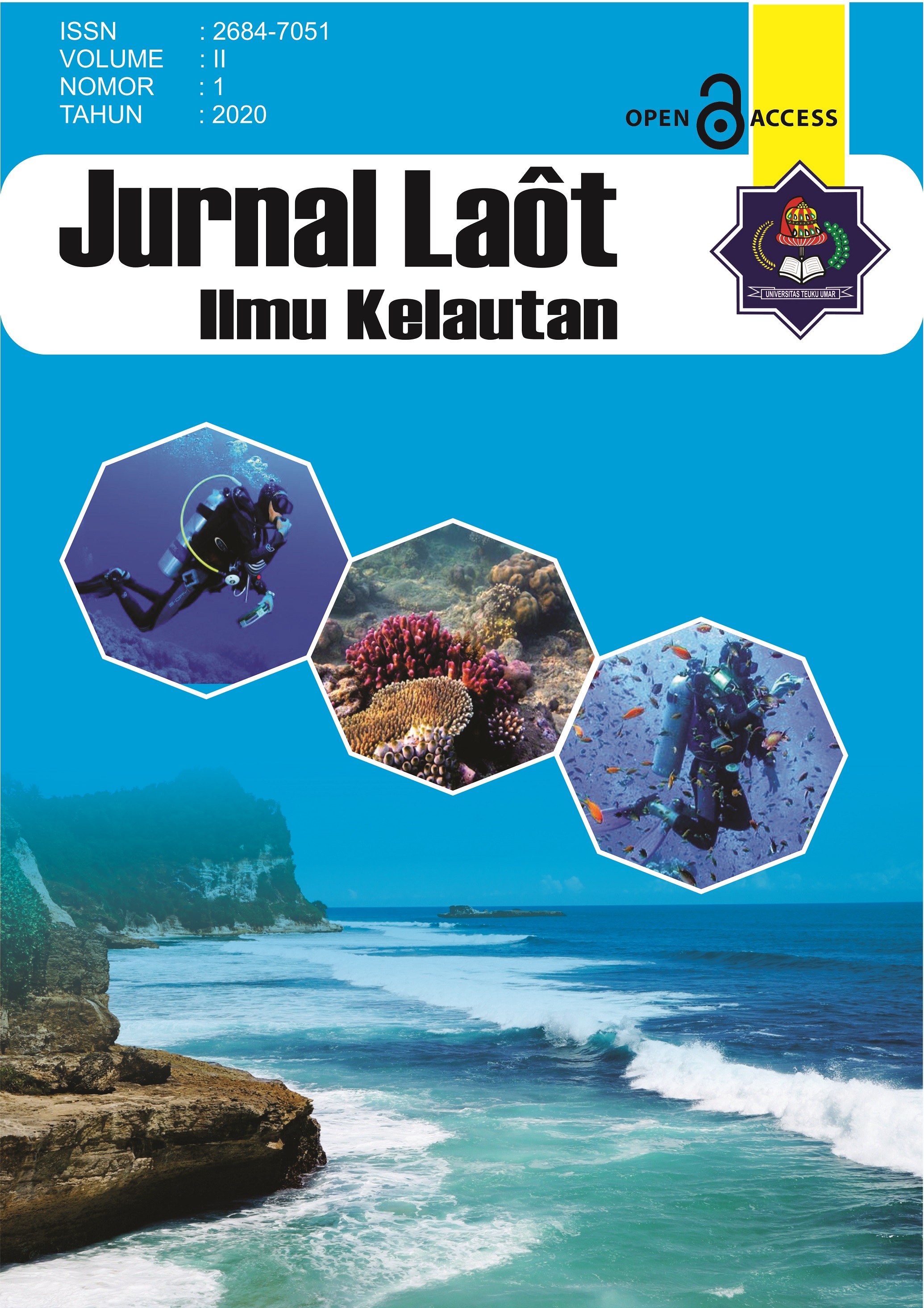 Announcements
No announcements have been published.
Vol 5, No 1 (2023): Jurnal Laot Ilmu Kelautan
Table of Contents
Articles
17-26 | PDF

Nurfadilah Dilah Nurfadilah, Dewi Embong Bulan, Muhammad Syahrir R, Leo Anwar

10.35308/jlik.v5i1.7113

|

Abstract views: 112 times
27-34 | PDF

Yudho Andika, Bengi Pratiwi, Erniati Erniati, Erlangga Erlangga, Imanullah Imanullah

10.35308/jlik.v5i1.7024

|

Abstract views: 98 times
35-47 | PDF

Gusna Merina, Indra Junaidi Zakaria, Chairul Chairul, Ahmad Mursyid

10.35308/jlik.v5i1.7159

|

Abstract views: 94 times
48-61 | PDF

Nanda Muhammad Razi, Fildzah Fildzah, Desy Nurrahma Dhani, Muhammad Nasir, Alia Rizki, Firdus Firdus

10.35308/jlik.v5i1.7175

|

Abstract views: 316 times
62-73 | PDF

Ayub Sugara, Nur Audina, Mohammad Nur Dita Nugroho, Andy Makhrian, Mulkan Nuzapril, Julia Purnama Sari, Feri Nugroho

10.35308/jlik.v5i1.7349

|

Abstract views: 188 times
74-80 | PDF

Tien Nova Yenusi, Popy Ida L Ayer, Iriani Ira Bukorpioper, Jotje A Ingratubun, Albida Rante Tasak

10.35308/jlik.v5i1.7441

|

Abstract views: 94 times
91-98 | PDF

Nur Lina Maratana Nabiu, Zamdial Zamdial, Albi Yosandri, Larzon Hanibal

10.35308/jlik.v5i1.7423

|

Abstract views: 116 times
99-108 | PDF

Noorsheha Noorsheha, Miswar Budi Mulya, Henri Sitorus

10.35308/jlik.v5i1.7421

|

Abstract views: 48 times